Have a look at these relics
2x1gb OCZ ATI crossfire edition...anyone want them for second rig/linux box/novelty paper weight? they're going on ebay if no one here wants them...i've had them to 460mhz (920) @ 2.0v @ 5-5-5...tested and no errors after several passes. these were used with my Xeon 3110 originally...a few years ago now...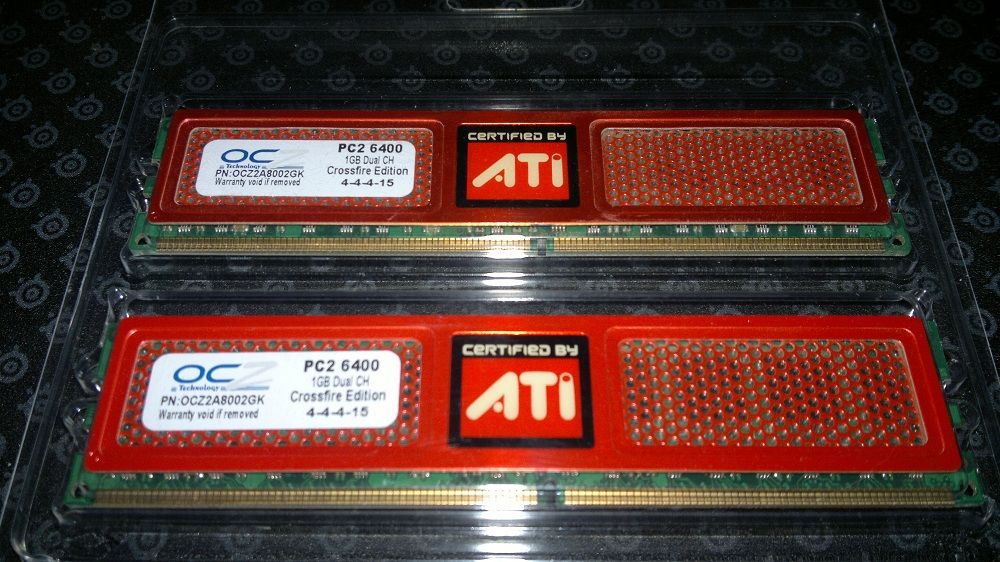 I've recently upgraded to 6gb with another 4gb kit on the way to make 8gb...more economically viable than a platform upgrade...
_________________
Intel Core2 Q9400 3.2ghz / DFI Blood Iron P35 T2RL / 8gb G.Skill DDR2 800mhz / ATI Radeon HD 5850 1gb / WD Black 500gb (SSD soon) / Antec HCG 620W / Antec 300 / Windows XP pro/7 pro x64/Ubuntu 12.04 / Samsung Syncmaster P2370 23"